Warda Yassin at Off the Shelf Festival of Words in October
We're so proud of Hive Poet Warda Yassin for all she gets up to and this autumn she's very busy doing various events at Off the Shelf Festival of Words including a reading with UK Poet Laureate, Simon Armitage on 11 Oct. What's more it's a drive-in event – yes, book by the car!
On the 12th Oct Warda's also going to be in conversation with Sheffield's former mayor Magid Magid and Otis Mensah. At this event, rather excitingly, Warda will be introduced as Sheffield Poet Laureate for the next two years! We are so excited about seeing Warda representing the city and inspiring others!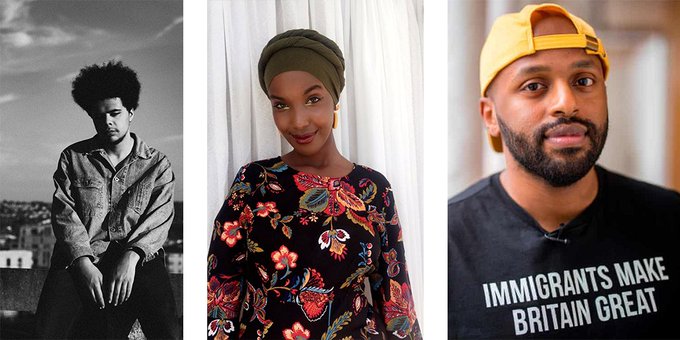 And on 27th Oct, Warda will be running two Creative Writing for Bi-lingual Tongues workshops (1pm and 4pm) for young people of dual heritage aged 14-19 and 20-24 years. And they're FREE!
Warda also currently runs Mixing Roots – writing workshops for young people of colour. More info here.
If you're a young person who would really like to experience any of these events but don't have the means or have any questions, get in touch.